Spreadheaded by welding automation, Jucat turns to the European market for growth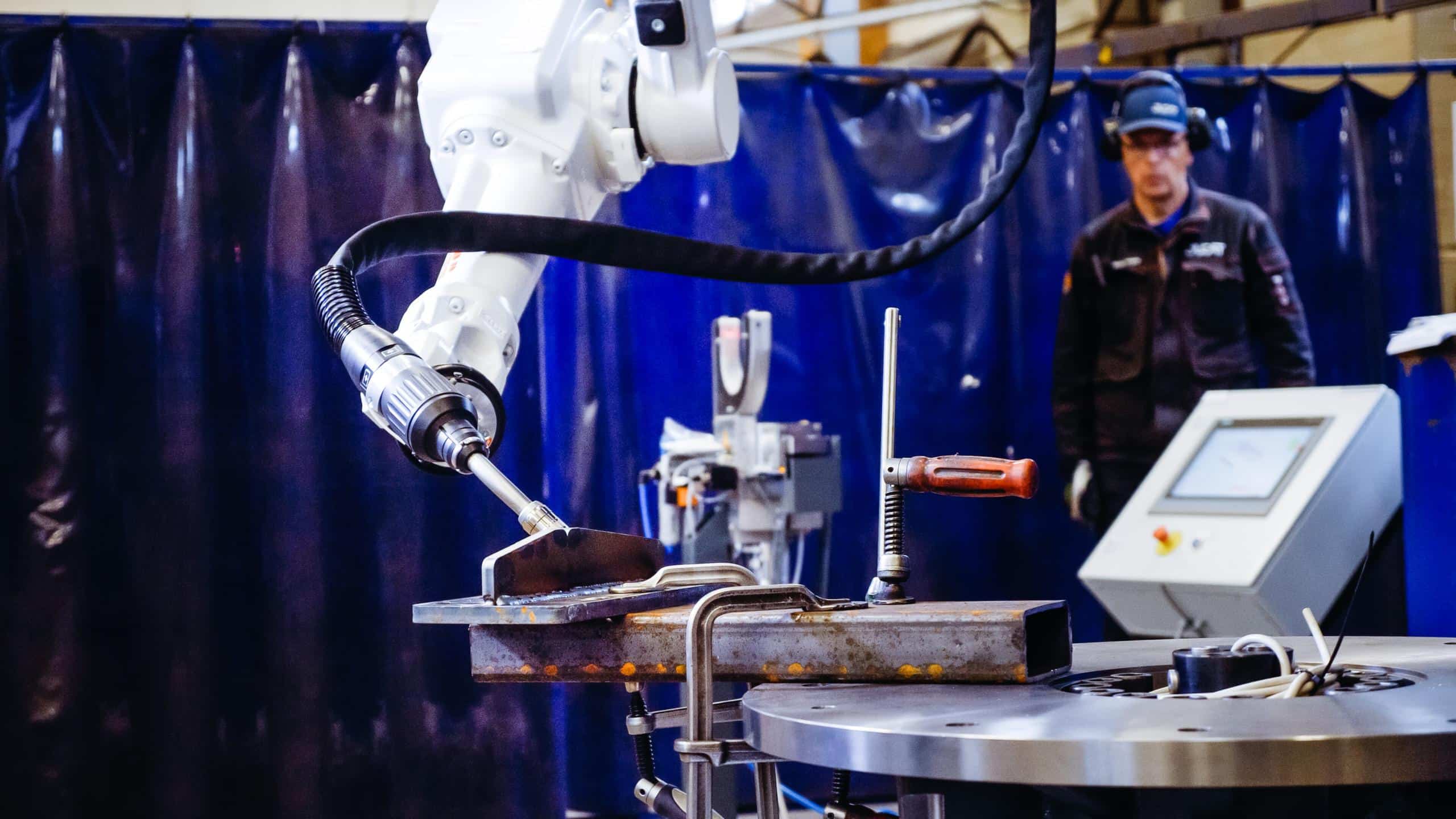 "We have planned this for years. We've had international projects before, but they were always linked to our existing clients. Now, the time is ripe for starting export operations, and we head to the European market for new growth."
This is how Jukka Rintala, Jucat CEO, starts the discussion on the company's export plans. Companies are increasingly interested in finding ways to increase the efficiency of their production and improve their competitiveness. This reflects in sharply rising demand for high-grade welding robots that utilise advanced technology. As one of Finland's leading manufacturers of automated production solutions, Jucat has taken note of this development. The spearhead of Jucat's international sales is formed by comprehensive welding automation solutions with which the company aims to penetrate the markets of Sweden and Germany. Jucat's innovative workpiece positioners serve as another flagship product.
"For the past few months, we have identified viable export countries and honed our export strategy. Marketing and sales activities are already underway, and we recruited Iiro Panula as a new expert to head the international sales operations. Now is the right time to hit the start button. At first, we will target our operations at clients similar to those we have in Finland, namely companies in the vehicle industry. Even though the full-scale operations won't start until the turn of the year, we have already contacted potential clients and agreed on the first client meetings," states Rintala on the planning and initiation of export operations.
Reciprocal benefits from close collaboration with ABB
Jucat has a strong standing among European competitors as the company is one of ABB's Value Provider partners. Thus, future clients can expect high Finnish quality in addition to agile customer support and maintenance services in nearly all European countries as ABB's local organisations will take care of the robotic systems' maintenance. The collaboration is fruitful to ABB, too, as Jucat enables the provision of more complex high-quality welding automation systems to a larger group of potential clients.
"When a client wishes to purchase their second ABB robot, we are usually talking about a more complex system that requires a higher rate of automation. This is where Jucat steps in as ABB's partner. Our aim is to help companies increase the efficiency of their production by automating and robotising welding processes," explains Sales Manager Panula.
The mood is high at Jucat's office and future export projects are eagerly anticipated. Jucat's operating model has never been marked by stagnation. Rather, new development and growth opportunities have been looked for actively. Internationalisation is not only a new page in the company's story but also a lengthy step towards the company's growth objectives. According to CEO Rintala, Jucat will primarily invest in profitable and sustainable growth.
"We have worked tirelessly to ensure the success of our export operations, but only at the start of the year will the work truly begin. We will not aim for quick profit. Instead, we will first lay a solid foundation on which we can build sustainable business. We expect reasonable sales over the course of the next year, but we place our highest expectations on the year 2023. By that time, the foundation will have been established and sales can be pressed on at full throttle."
Export operations headed by a new sales manager specialised in international trade
As part of the internationalisation project, Iiro Panula was recruited as Jucat's new sales manager whose primary objective is to place Jucat products on the international market. Panula has graduated with a double degree from Seinäjoki University of Applied Sciences and Sanda University, and he has previously acted in sales positions in finance and investment as well as headed a software company sales team specialised on the Swedish market.
Panula has kept an eye on Jucat's growth for a long time, and when the international sales manager opening was announced, he seized the opportunity.
"I saw the opening at Jucat as an opportunity to progress my career. In Jucat's products, everything falls in place. Marketing them is a pleasure because when selling a Jucat solution, I can be confident about satisfying the client and providing them with genuine added value. As a fringe benefit, I am welcomed in a pleasant work community and get to participate in active teamwork."
In the manufacturing industry, competition becomes stronger by the day. Today, companies are particularly burdened by increased raw material costs and difficulties in acquiring competent workforce. This creates a challenging environment for improving competitiveness.
"Production must be stepped up. It is the only way to stay ahead of the competition. Welding automation solutions enable multiplied production rates. A robot can work 24/7, and days off or quarantines won't be a problem. Automation provides stability and enables improved competitiveness in a changing world," Panula sums up on the modern business challenges and Jucat's solutions to them.
What would Panula like to say to potential clients?
"If you have any plans on automating your production, be sure contact us, no matter where you are. We'll see what we can do for you!"
Are you looking for a solution to automate your production and welding? Contact Iiro and tell us more about your situation!
Iiro Panula
iiro.panula@jucat.fi
+358 50 566 4117