Properties
Jucat and ABB Robotics have engaged in close collaboration on robotic solutions since 2014, and in 2019, Jucat became one of ABB's Value Provider Partners. The collaboration has enabled us to provide our clients with increasingly versatile automation solutions that significantly improve the productivity, quality and safety of production. Robotic stations are often equipped with diverse hi-tech properties, such as laser scanning, laser tracking and computer vision. Combining the automatic systems with a JCP or JCL workpiece positioner enables utilising the full advantage of robotics.
Offline programming
Laser scanning and tracking
Computer vision
FMS conveyors
FMS storages
Mobile robot
Robotic unit user interface
What is the best robotic solution for you?
Versatile robotic units automate production, enabling round-the-clock operations. Where to start and how to develop the robotics further? Our Buyer's Guide for robotic cells explains in further detail how robot welding increases production efficiency and how to integrate robotics into the manufacturing process. Download the guide and contact us for more information!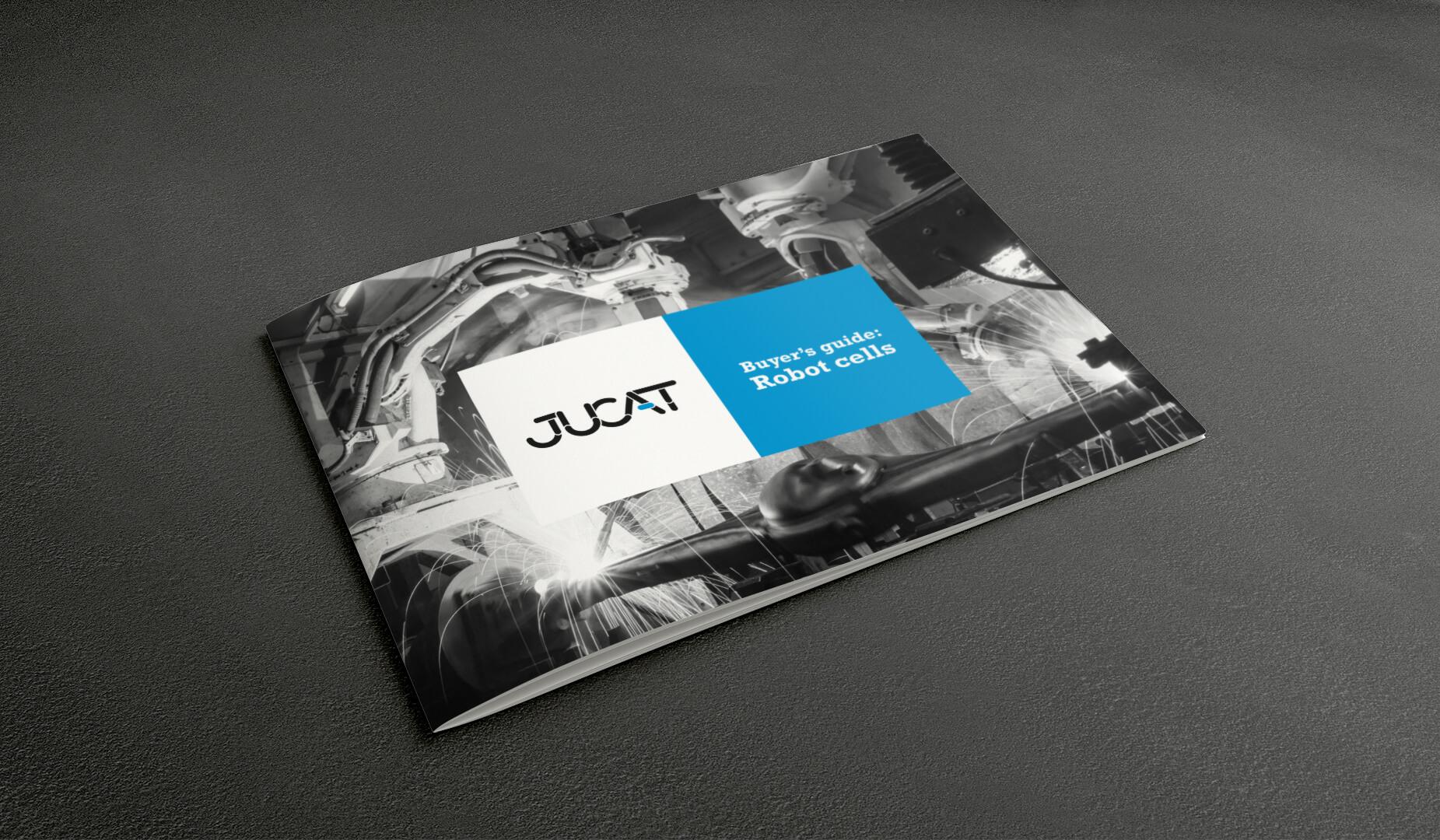 Buyer's guide:
Robotic cells:
How you can use robotics to upgrade welding?
Robotics can satisfy increased quality requirements and tighter delivery schedules without excessive costs. As competition gets tougher, companies must achieve quick, high-quality, and cost-effective production to keep up. This is what robots do.
Contact us
Fields marked with an * are required