Unlocking the Benefits of Welding Positioners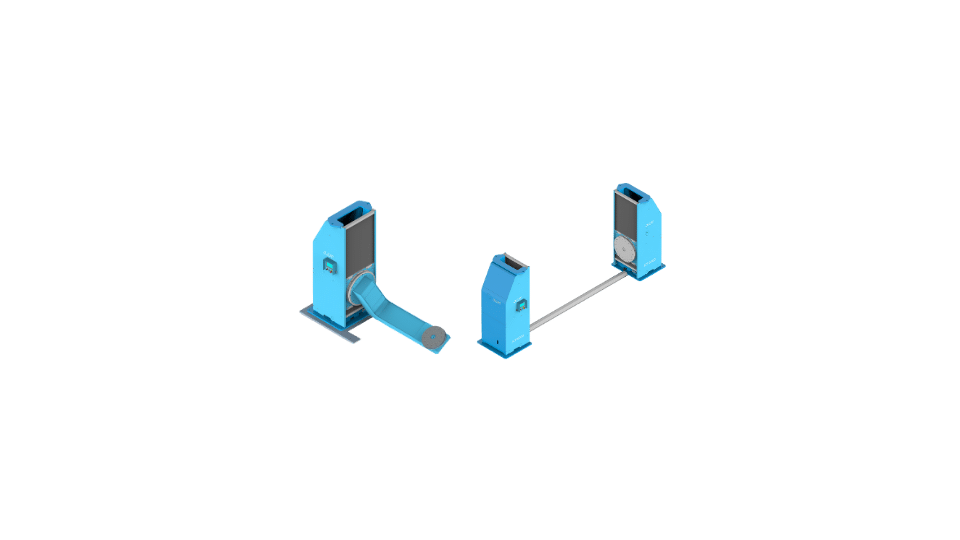 What Are Welding Positioners?
Welding positioners are devices used to rotate or tilt workpieces in order to make it easier for welders to access them from multiple angles. This allows welders to perform their job faster and more accurately than if they had to manually move the workpiece around in order to reach all the necessary spots.
Time Efficiency
Welding positioners enable faster fabrication times. They help to reduce time spent on setup by allowing workers to easily rotate and tilt pieces into perfect position for welding. This eliminates manual effort and enables operators to move quickly from one job to another with minimal downtime in between. It also eliminates guesswork when it comes to positioning pieces for welding, reducing errors as well as wasted time due to inaccuracies in setup.
Cost Reduction
Using a welding positioner can also save you money by reducing labor costs associated with production. The time saved by utilizing a welding positioner can be used more efficiently elsewhere in the shop or factory floor—resulting in fewer hours spent on production and more cost savings over time. Additionally, since welding positioners are designed for long-term use and reliability, they require less maintenance than manual methods like clamping or jigging systems—saving you additional money in upkeep expenses over the long run.
Quality Improvement
Welding is often a difficult process that requires skill and precision. A welding positioner helps make sure all welds look exactly alike by ensuring consistently accurate positioning throughout production runs. Additionally, these devices help improve weld quality by eliminating human error caused by fatigue or inexperience—which can result in costly scrap or rework down the line if not addressed correctly up front.
Reduced Risk of Injury
One of the biggest benefits of good ergonomics is that it can help reduce the risk of developing musculoskeletal injuries. These types of injuries are very common in the workplace, and can often be quite debilitating. They can cause pain and discomfort in the neck, shoulders, back and wrists, among other areas. In extreme cases, they can even lead to long-term disability.vBy making a few simple adjustments to your workstation, you can greatly reduce your risk of experiencing these types of injuries. Ergonomic modifications like welding positioners can go a long way towards improving comfort levels and preventing strain or injury.
Improved Productivity
In addition to reducing the risk of injury, good ergonomics can also help improve productivity at work.
Conclusion:
Welding positioners are powerful tools that help maximize efficiency, minimize labor costs & sick leave, and ultimately improve weld quality throughout production runs. They enable faster fabrication times, eliminate guesswork associated with manual setup techniques like clamping or jigging systems, and reduce human error caused by fatigue or inexperience while increasing accuracy across all welds produced with them. If you're looking for a way to save money while improving your product's overall quality–investigating welding positioners may be your best bet!
Jucat offers a wide range of welding positioners
Lifting capacity up to 32000kg
Head-tail positioners, L-table positioners, stand-alone positioners
For tailored solutions contact our sales team!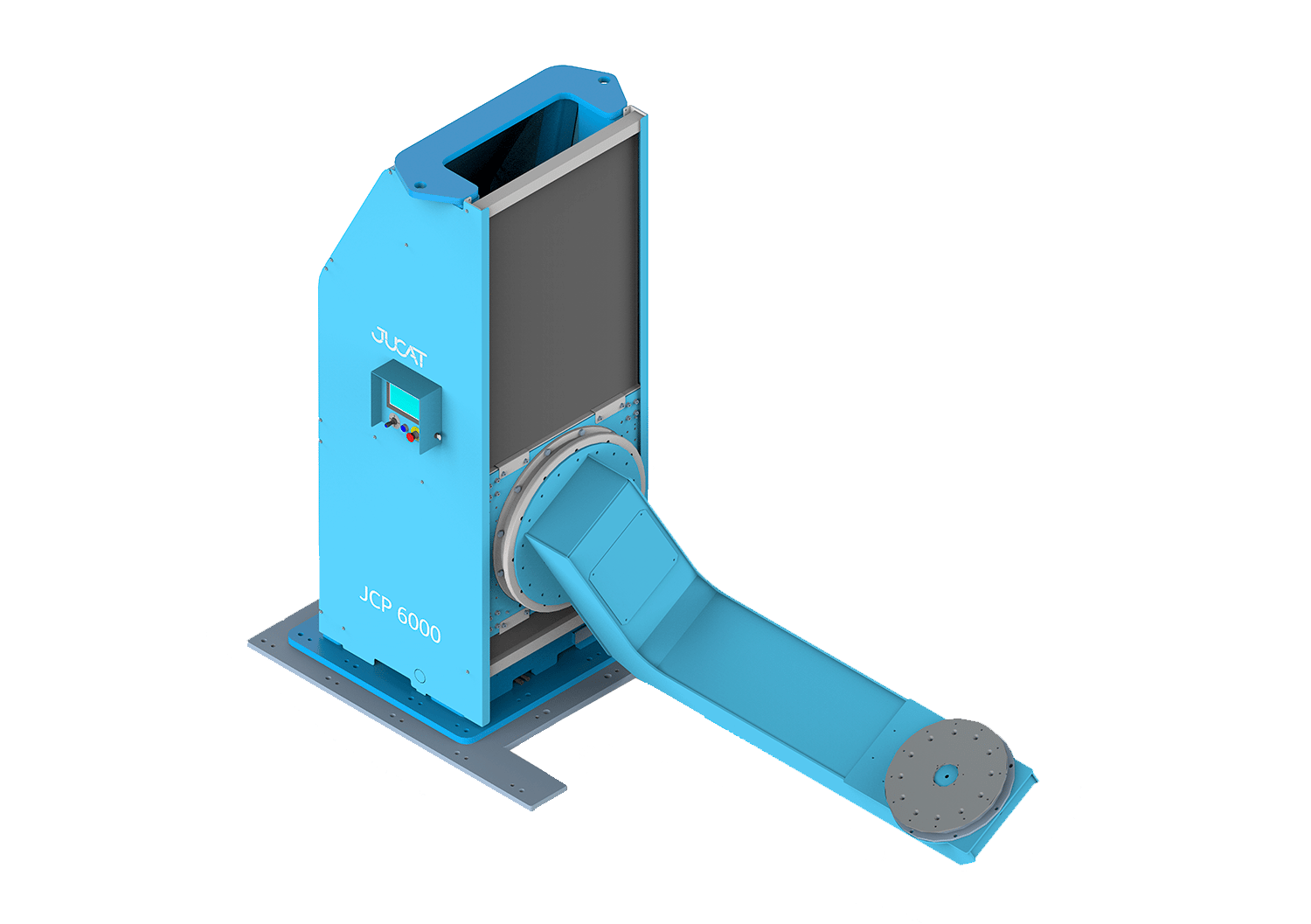 Jucat JCL - L-table positioner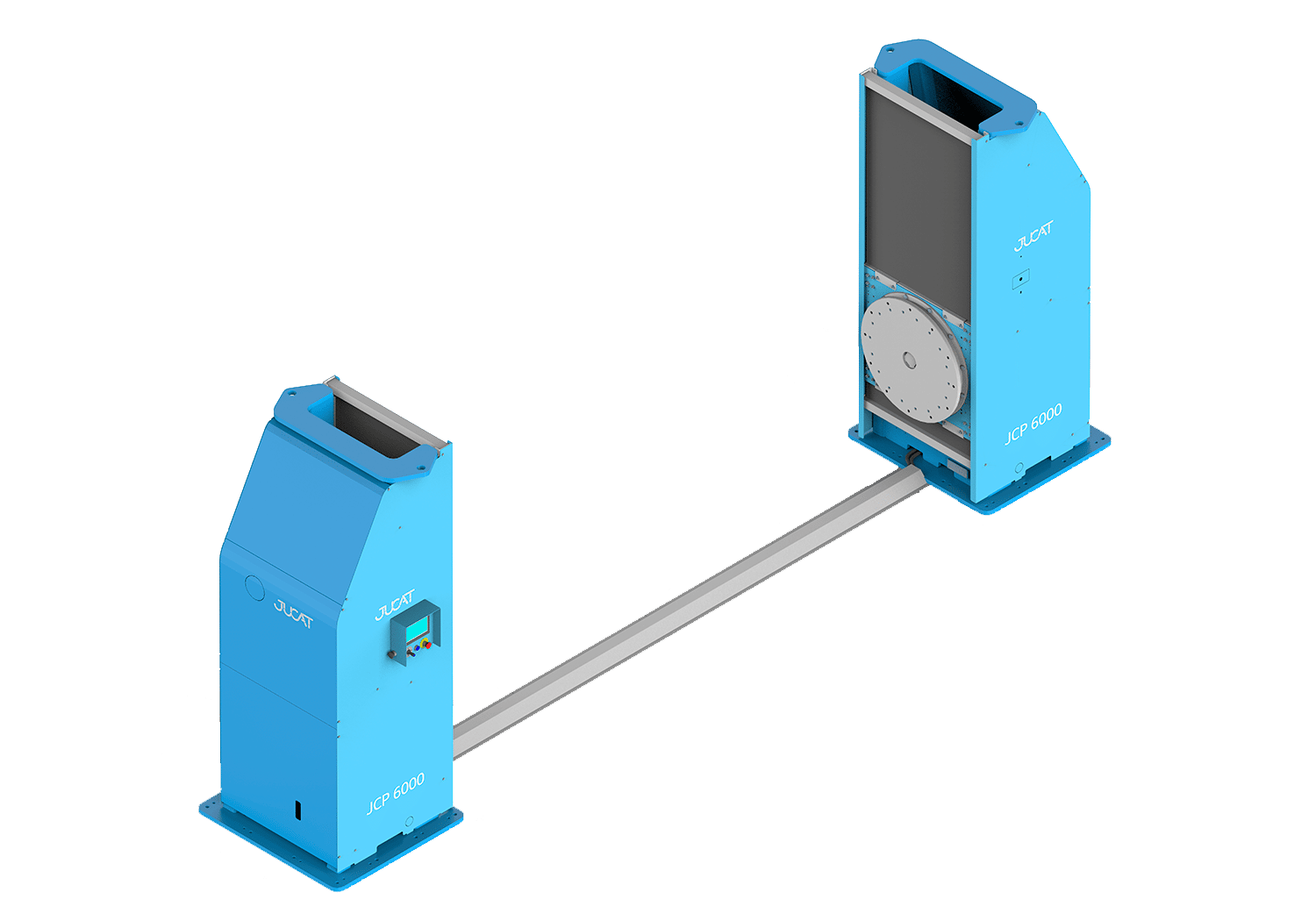 Jucat JCP - Head-tail positioner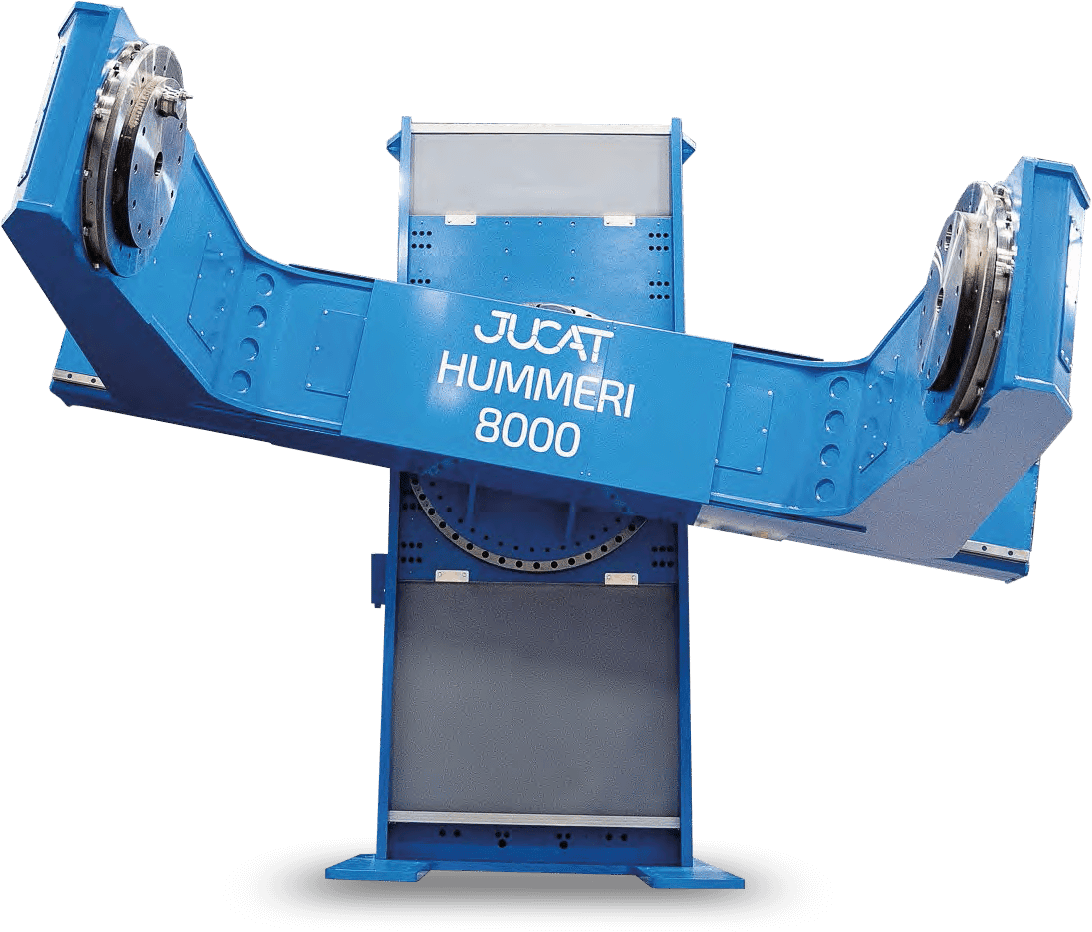 Jucat Hummeri - custom positioner