Ponsse
Multiple-robot welding unit for demanding needs
Ponsse Plc is a company specialised in the sales, production, service and technology of forestry machines for the cut-to-length method.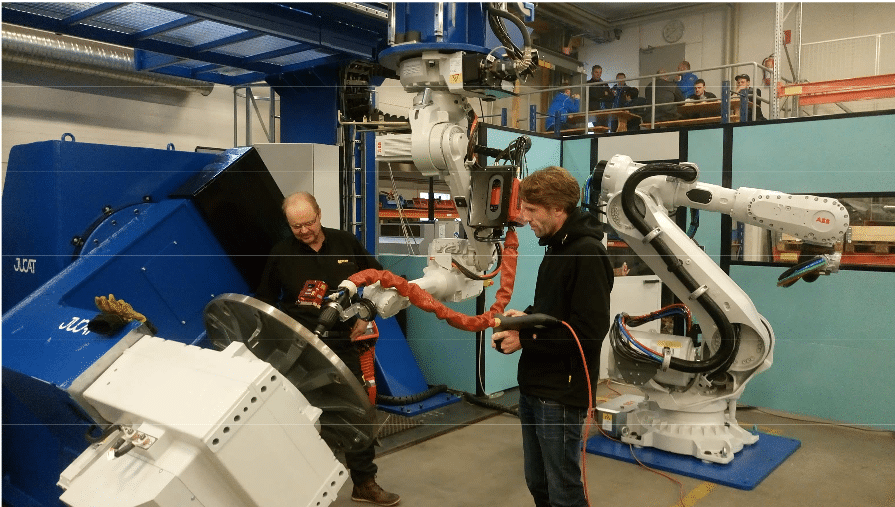 The challenge
Ponsse's current range includes approximately 15 welded frames, the production of which the company wished to improve. For this purpose, Ponsse required a robotic unit comprising a workpiece positioner and a welding robot.
Our solution
After examining the frame welding positions, we came to the conclusion that the best option would be a portal robot with a positioning table. We designed a multiple-robot welding unit that was to be able to weld the frames of all harvester heads and any related components within a single station.
The workpiece positioning robot was scaled based on the torque caused by the worked object.
The robot's software options were examined carefully. In addition to price, we compared the programming method, sensor data and programming environment restrictions.
We knew that designing and assembling the equipment was a challenge, but with a domestic manufacturer, the whole process progressed smoothly."