Škoda Transtech
Manual production line
TRANSTECH Transtech Ltd is the leading European manufacturer of rolling stock for demanding conditions and an important contract manufacturer of mid-weight engineering workshop products. The company´s office is located in Oulu and works in Otanmäki, Finland.

The challenge
Transtech planned to start producing trams' at the Otamäki factory, and consequently needed a reliable turnkey solution provider for the investment. The aim was to combine a fluent manufacture of modern trams, work place safety and a ergonomically optimized working environment.
The new production process deviated from existing processes since it was heavily based on sheet metal manufacture, and Transtech did not possess as much experience in sheet metal as in heavier steel manufacturing. As a result, the production line provider needed to have extensive experience and know how also in this field.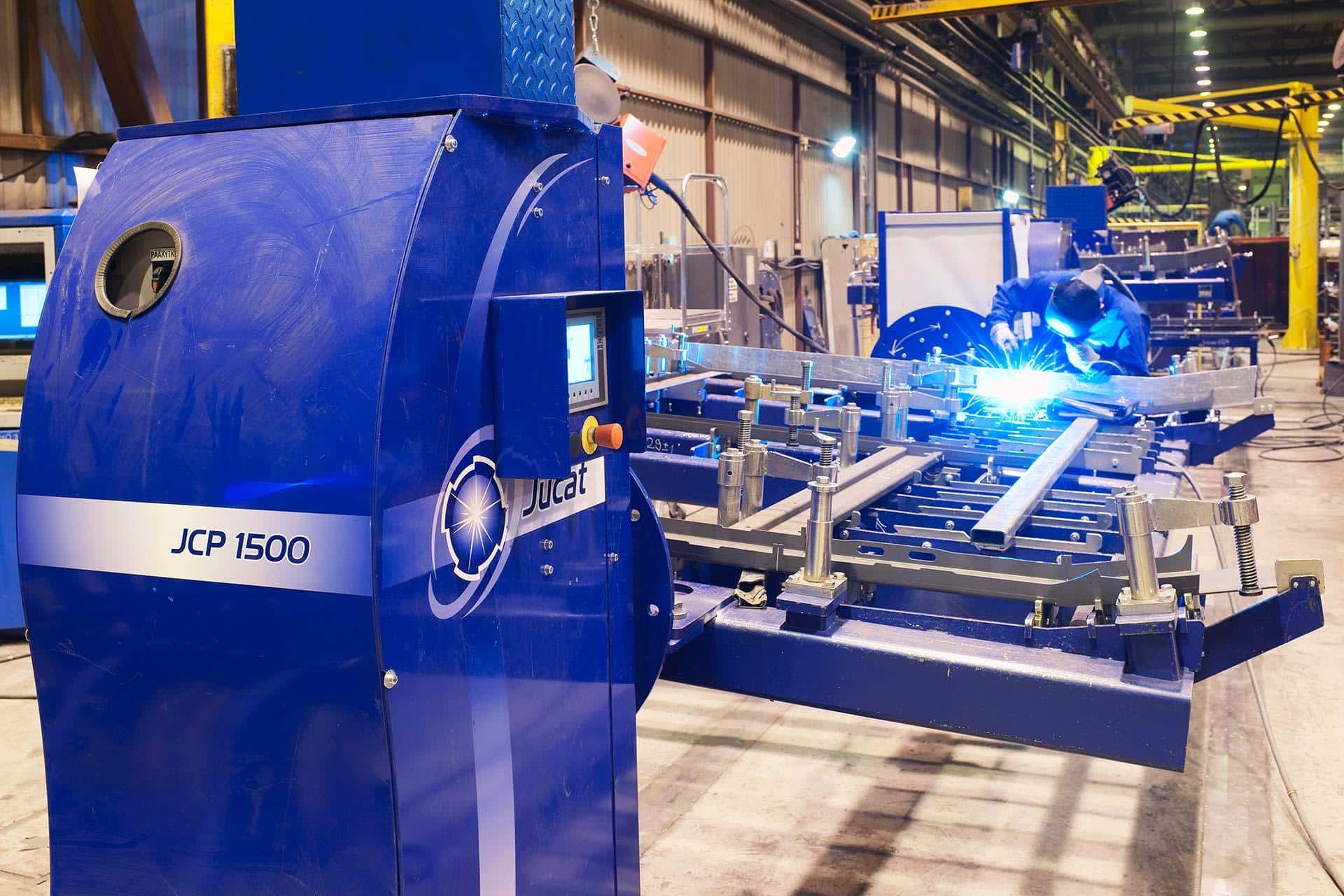 Our solution
We produce a detailed plan of the complete production line in co-operation with the customer. This included everything from conceptual design, process descriptions, monitoring of implementation to management of work, all completed on schedule. As a result, we were able to design a balanced and efficient production process suitable for detailed work performed on the production line. Finally, the safest and most ergonomic tools where chosen for each stage of the production process.
Even if large structural changes were made to the planned final product, we managed to implement an efficient competitiveness enhancing production line. This was made possible by our mutual project management expertise and excellent co-operation. The customer was particularly impressed by our technical know-how and professional project management skills. We kept what we promised.